THERE ARE TWO KINDS OF COMPUTER SYSTEMS…THOSE THAT HAVE BEEN HACKED…AND THOSE THAT WILL BE HACKED…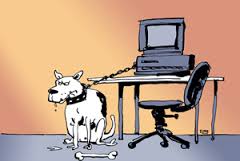 Once again, we have news that another major conglomerate, "Anthem" was hacked by the "bad guys"...
Just who are the "bad guys?" Well, therein lies the problem. We don't really know. Speculation can lead you in all kinds of directions, but in the end, it's anybody's guess.
And so, it behooves us to protect ourselves and "arm" ourselves with as much "cyber-security" as possible. Because, while there is no foolproof method of complete protection, common sense dictates that, we would put as much deterrent as possible between our home and an invader. Why? Because, the more difficult it is to break into our home, the more a "bad guy" will move on to an easier target.
So it is with "cyber-security."
Please don't ever feel that you are insignificant enough for this not to affect you or your business. From Identity Theft to other sensitive pieces of information, it is only a matter of time before you will be the next victim...
*More than 50 of the reported data breaches in the last year have been attributed to computer hacking.
*Hacking accounted for the largest number of compromised personal records in the last 12 months, involving an estimated 43 million Americans.
*Well-known brands that have lost data through computer hacking in the past 18 months include DSW Shoes, Polo Ralph Lauren, and BJ's Wholesale.
Don't be next. Contact "Alcala Consulting" immediately for a free consultation. As it says on our "Home-Page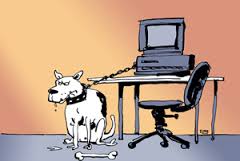 "..."stop worrying about technology..." We'll take care of it.