ALCALA is Moving To Pasadena On September 9, 2017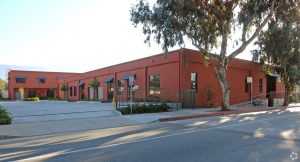 Dear Clients, Partners, and Friends,
On September 9, 2017, we will be moving to our new office at 1 West Mountain Street, Unit 1, Pasadena, CA 91103. Stay tuned for an invitation to our open house in December 2017.
Best,
Marco Alcala
CEO
---
Newspaper headlines and Hollywood movies have influenced our understanding of computer hackers, but in the real world it's not ...

Microsoft never fails to announce exciting new features for their products. In an effort to improve support for small- and medium-sized ...

One of Mac's selling points is its powerful, highly intuitive, and user-friendly operating system. In fact, most companies using ...

Most companies have customer relationship management (CRM) software to help them keep track of contact information and purchase ...

Microsoft is releasing the Fall Creators Update in September that promises an even better array of features. Windows 10 users can ...