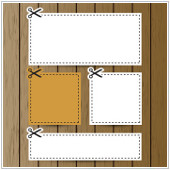 When it comes to marketing, it can be tough to determine the most effective strategies. There are so many different ways you can try to lure customers to your brand: a free ebook, email marketing and press releases are few strategies often used. But how do you know what's most effective? It all comes down to looking at data to see what works best. We've done some legwork for you to show how this old school marketing tactic is still influencing customers as much today as it did decades ago.
What is one thing every consumer has in common? They all love to save money. This is why the marketing technique of offering coupons is still as effective today as it was decades ago. Shocked? Don't believe this is true? Well, let's explore some statistics.
A recent report by Valassis, a large marketing firm that serves clients across the globe, provided some enlightening information on the effectiveness of coupons. Here's what they discovered in terms of how coupons influence consumers.
82% of all consumers are more likely to buy from a brand they wouldn't normally because of a coupon
85% are influenced to try a new product because of a coupon
84% are more likely to switch brands because of the weekly specials on offer
24% choose to shop at another brand's store over their preferred because of better advertised bargains
This same report also uncovers some interesting data about brand loyalists, revealing that 78% are more likely to buy from a brand they wouldn't normally patronize, due to a coupon. While this number is surprising close to the amount of total consumers influenced by coupons (as mentioned in the first bullet point above) this next bit of data may come as more of a surprise: 43% of brand loyalists have a more positive view of a company that offers coupons over those who don't.
While this recent report goes a long way to revealing the benefits of coupons, how do they compare to another common marketing offer used today: free information products?
The appeal of coupons over information products
According to one marketing firm based in Waterford, Connecticut, a coupon was chosen 9 out of 10 times over an ebook when offered simultaneously. This raises an interesting question: why would a coupon be more effective than a free ebook or other information product? Let's look at some common psychology triggers at play here.
Broad appeal - simply put, coupons have mass appeal. While information products are likely to be seen as more valuable to those with a higher education, a coupon can appeal to all income brackets - from the very wealthy to the very poor.
Instant value - to gain results from an information product requires a time investment and action. For example, if a customer receives a free 30 page ebook that explains how to get the best discounts on electronic equipment, he or she needs to read the book and then take action (and possibly create a plan) to gain the rewards of that time investment. Many consumers would rather spend their time doing something else, but a coupon on the other hand offers immediate value. Simply hand it over to the service provider, and you save money instantly. What's not to love about that?
Uniqueness - the online marketplace is flooded with free information products. While they're still an effective tool to gain a prospect's email address, far fewer businesses offer coupons on their website, especially in the small business sector. By offering a coupon, you provide a free offer that immediately separates you from the pack.
The point here is that just because a marketing tool is popular doesn't mean it's the most effective. This is why we encourage you to review data and statistics before implementing any marketing technique in your business. It can save you a whole lot of time and also make your business stand out.
Want more valuable business information that can help you connect better with your customers? Curious to learn how IT can help collect data more easily? Call us today to find out more.
Published with permission from TechAdvisory.org.
Source.