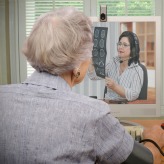 Traditionally, healthcare delivery has been based on a face-to-face meeting between patients and physicians in a hospital or clinic. But the latest advancements in medical technology has altered how and where healthcare is delivered. Nowadays, patients expect to interact with physicians and receive medical recommendations and treatments via the phone and online channels - this approach is known as 'telemedicine'. If you're looking to improve the level of patient service and satisfaction in your healthcare business, then read on.
What is telemedicine?
Telemedicine is the provision of healthcare services, including interactive consultations, information exchange and medical diagnosis, over a distance through the use of telecommunications technology. The purpose of telemedicine is to improve a patient's health and wellbeing. It is considered as a cost-effective alternative to the more traditional in-office medical checkups.
Benefits of telemedicine
Patients who feel overwhelmed by both medical professionals and their surroundings now have a reason to smile, as telemedicine offers a more comfortable and user-friendly approach to those who are seeking healthcare in the comfort of their homes. Some of the benefits of telemedicine include:
Convenience - Physicians can extend their reach to patients in rural and disaster-struck areas where healthcare is highly needed. Emergency treatment can be carried out easily without the need for travel.
Collaboration - Health professionals are granted access to medical databases, allowing them to browse patient records. What's more, telemedicine allows healthcare professionals from multiple locations to share their experience and knowledge, which could prove very useful for critical cases that require specialized insight and treatment.
Time-efficiency - With telemedicine, physicians are able to effectively monitor their patient's conditions, thereby reducing the number of patient visits and increasing the ability to provide care for more patients.
Cost-efficiency - Telemedicine has been shown to decrease the cost of healthcare through reduced traveling costs, improved management of chronic diseases, and shorter hospital stays and visits.
The three types of telemedicine
Telemedicine can be classified into three main categories, including:
Store and forward - This type of telemedicine involves the transmission of medical information, such as radiology images, videos and medical records, from one doctor to another. The doctor on the receiving end is usually a specialist whose job is to interpret and evaluate the data at hand, in order to develop diagnosis and recommendation of treatments to the patient.
Remote monitoring - This method facilitates doctors to remotely observe patients who suffer from chronic illnesses or specific conditions such as heart disease, diabetes, or asthma, by using various technological equipment. Patients can greatly benefit from remote monitoring, since they can save themselves from the trouble of visiting the doctor in person.
Interactive services - This service allows doctors to deliver advice to patients who require immediate medical attention. There are several telecommunication methods used for this purpose, including live video and audio conversations, online communication, and home visits.
Telemedicine is currently being adopted in numerous healthcare facilities, and the numbers are growing steadily. If you want to learn how to implement telemedicine into your healthcare business to improve patient care, give us a call today.
Published with permission from TechAdvisory.org.
Source.