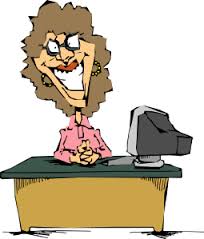 Your job title says a lot about what you do. Most of us work in well-established professions. We're accountants, doctors, lawyers, real-estate agents, and journalists. You can read a name and title on a business card or on LinkedIn and easily grasp the role. Yet, in 2015, you might be surprised to come across a few unusual job titles. Could anyone have imagined there would be an Intelligent Textile Designer even a few years ago? Here are a few to track.
1. Assistant data scientist
Many companies — especially large ones – have a data scientist who unravels the reams of data available for analysis. As we use more sensors to track everything from traffic to our own health, the data mountain grows, as does the need for skilled laborers. Companies like RBS Global in London are now hiring assistants to help with the chore.
2. Intelligent textile designer
This job title might make you think twice. The key is in knowing that the word "textile" refers to clothing. More and more fitness clothes like the OMsignal shirt connect to an app so you can track your breathing, heart rate, and activity as you work out. This position is something like being a high-tech fashion designer – the job involves someone who designs both the clothes and the tech involved. They make sure the look of the clothing is both fashionable and functional.
3. Social Media Analyst
Wait, isn't social media supposed to be fun? Why do we need to analyze it? Since about 2011, social media has become one of the primary ways smaller companies without a major advertising budget reach the masses. This analyst role at a company like Simply Measured (which provides reports on social media) helps determine if social media is actually working. This analyst finds a link between Facebook and Twitter posts and company sales.
4. Connected home technician
In 2015, the connected home will finally become a reality for the masses. Gadgets that tell you when your humidifier is running low or you need to water the lawn more frequently all connect into your phone or tablet. Yet, there's often an added complexity — not many of us know how to install a sprinkler system or a front door security system. That's where a Connected Home Technician can help. The job is similar to what you'd find at the Best Buy Geek Squad but dedicated to making sure your smart home is smart.
5. Chief scientific officer
This title has been around a while. The change for 2015 is that the title is starting to show up at tech companies. There's a cross-pollination of professions going on here. A tech company might make a medical device that connects over Bluetooth that you wear on your back all day or a smartwatch might read your heart rate. The CSO (not to be confused with a Chief Security Officer) is typically in charge of making sure the tech has a strong scientific basis